Read and Share Data from Your Phone
---
Our sensors are specifically designed to work with mobile applications. For the moment, it works with Android phones and an iPhone version is coming soon.
If you would like to design your own app, we'll be pleased to add it to the list.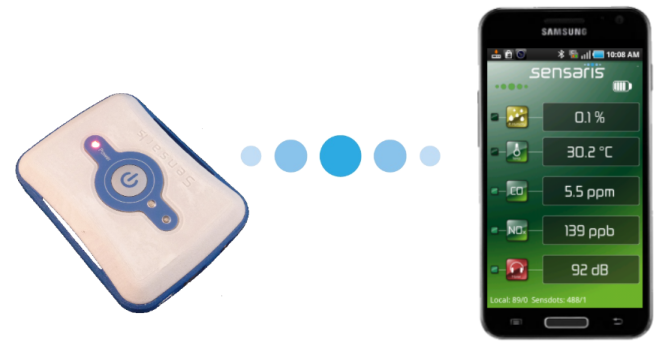 How Do I Install and Configure my Application?
---